Larimer alluded to plans for a new cryptocurrency project which the community said was comparable to Bitcoin and supposed he will leave EOS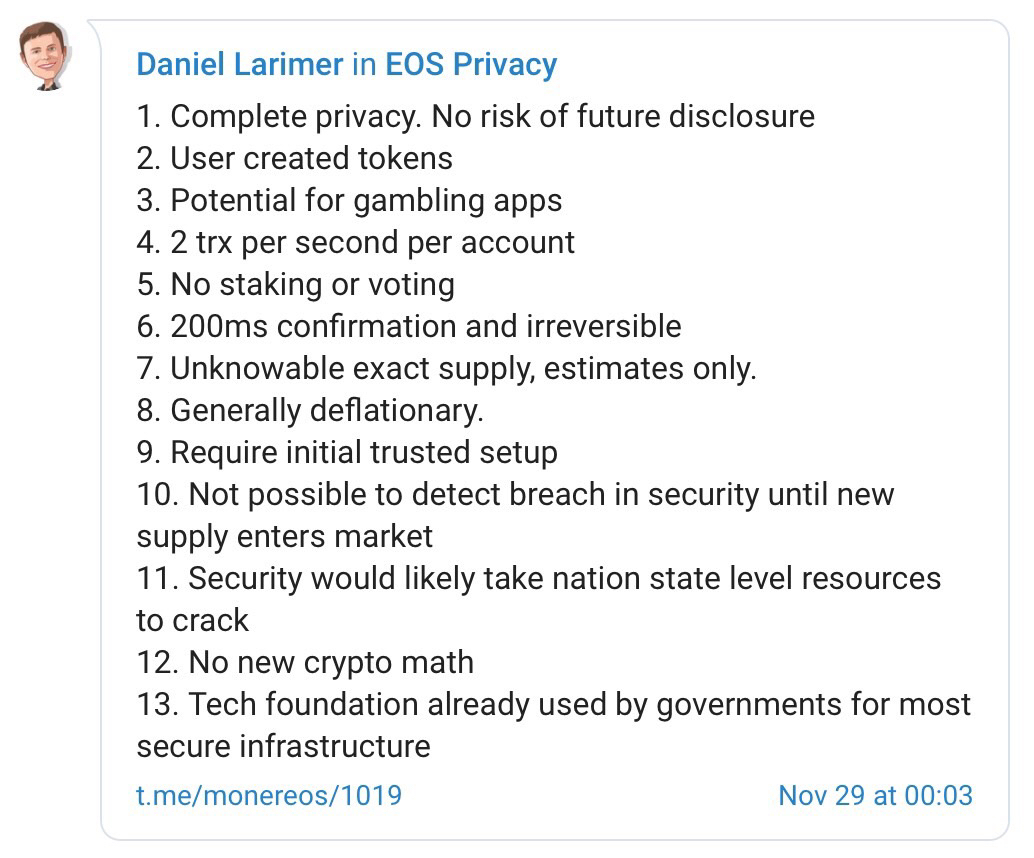 He further holds that the project will not undermine the real-world applications of EOS.
Larimer dubbed the new coin MonerEOS and laid a series of traits the coins will have.
Is He leaving EOS?
Due to the new project, some in the community believes he will be leaving EOS.
But Larimer clarified he is not leaving EOS nor Block.one. In the same message, he stated that he 'stumbled upon' the 'potential crypto token' while working on the security and scalability of EOS.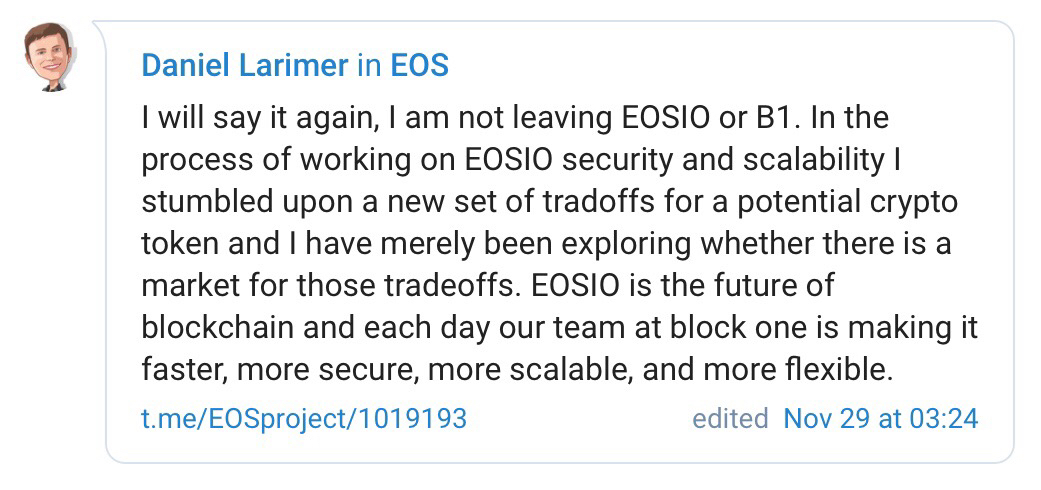 What Made Larimer a Controversial Figure?
Dan Larimer's previous decisions and his tendency to jump from project-to-project made him a bit notorious in the cryptocurrency industry.
2014 — Larimer is the creator of Delegated Proof-of-Stake (DPoS) consensus. DPoS was first applied in BitShares, a decentralized cryptocurrency exchange, and his first project.
BitShares became known for letting exchanges be the biggest block producers.
2016 — Larimer is the co-founder and chief developer of blockchain-based social media Steemit where he took the position of CTO until March of 2017. Recently it was reported that the platform will be laying off 70% of its employees because of the bearish cryptocurrency market.
2017 — After Steemit, Larimer became CTO of Block.one and went on to develop EOS.
2018 — In June, Larimer proposed to reorganize the governance of EOS which was riddled with allegations of being centralized.
In October, he stated in a YouTube interview, 'Decentralization is not what we're after.'