Ethereum Is Definitely in The Game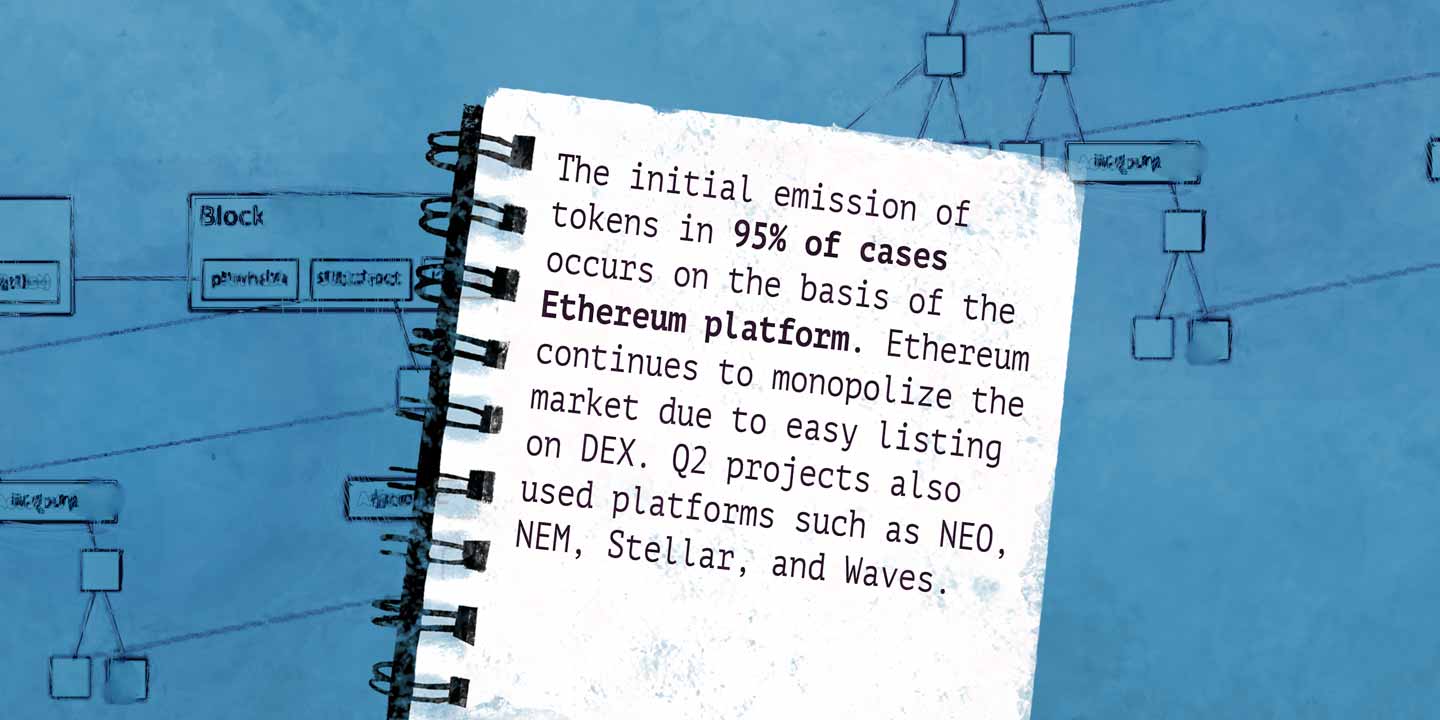 Related news
The 2018 bear market has ravaged Bitcoin and altcoins alike. While Bitcoin has made significant recovery from its 2018 low of $3,200, most altcoins are still battling to find their footing. A Twitter poll involving 4 altcoins shows that users are more willing to buy ICX than other three alts including Ethereum. The poll had 1,842 respondents answer the question "if you have to choose ONLY one alt for the long term, with the highest chance to get back the ATH." Out of the number, 49% indicated optimism that ICX is most likely to get back to its all-time high while the remaining 3 had 51% of the votes to share.  Not very surprisingly, ETH had the second-highest vote of 31% who would go for it in the hope of getting back to its all-time high and making some profits from it. The next was NEO with 14% of the votes while Ontology (ONT) came last with 6% of the votes, with the least chance of ever seeing its all-time high price again. The poll also gave room for those whose favorite coins were not listed to mention them in their comments. Guess what? ICX was still mentioned roughly 99% of the time, which raises the question of why ICX? Well, ICX is the native token of one of the largest blockchain projects in the world, ICON. It's working towards bringing blockchain application to the real world in all areas including banking, healthcare, and education. It also provides scalability for both public and private blockchains as well as enabling interoperability between chains. There are several other projects with similar goals but ICX seems to have found a place in the hearts of crypto users worldwide. Its price performance is still subpar as it has lost over 8% in the last 24 hours, ICX supporters, however, believe it's soon going to reach its all-time high once again. Some experts question the possibility of another alt season but with this level of support, who knows what may happen in the future? The post Poll: Majority Of Respondents Would Rather Buy ICON (ICX) Than Ethereum For Long Term Investment appeared first on ZyCrypto.
In recent years, the technology and application of blockchain in Southeast Asia have developed rapidly over the past. Governments and associations around the world, as well as blockchain alliances are actively exploring the potential development and application prospects of blockchain technology in various fields such as governing management, commerce, finance, tourism, and agriculture. On April 24th, the 2019 Global Blockchain Investment Summit (GBIS) was successfully held in Singapore. During this summit, regulators from different countries and technology experts gathered to discuss the current status, development, and future of blockchain technology and distributed commerce in Singapore. Based on the current global development of the blockchain technology and it's cutting edge trends, the Global Blockchain Investment Alliance (GBIA) and the Hongkong Blockchain Association (HKBA) will be allied with the Indonesian Chamber of Commerce and Blockchain Center of Excellence & Education (BCEE) to hold the Global Blockchain Investment Summit from 29th to 30th July 2019 in Jakarta, Indonesia. During this, there will be a series of discussion about the development of blockchain technology and application, in-depth exploration of how governments and traditional business can integrate into the current transformation of the digital economy and seize the core aspects of technology and economic development.  Multi-party cooperation to jointly deploy the Indonesian blockchain ecology The summit specifically invited representatives of Indonesian national leaders, members of the United Nations Blockchain Committee, members of the United Arab Emirates, the Indonesian Chamber of Commerce and Industry, the Indonesian Ministry of National Investment, the Central Bank of Indonesia, the United Bank of the Philippines and others related bank agency representative to discuss about the transformative impact of blockchain on the transformation of the digital economy from the perspective of government management and global economic development. In addition, the summit will also be affiliated with the Association of Blockchain Applications and Economics (BAEF), Global Clearing Union (wtia), Asian Blockchain Alliance, Indonesia Blockchain Association and other associations authority, with Huobi Indonesia, BitTok trading platform as well as IPSE distributed search engine, BitCherry distributed electricity supplier, Engine Miner, and there is also a one-stop blockchain media platform, BitDesk, and Cyber Media. Together, we will build an excellent integrated blockchain system, to help accelerate the transformation of the digital economy in Indonesia. At the same time, the famous economist Zhu Jiaming, Hongkong Blockchain Association Chairman Zhang Junyong, Global Blockchain Investment Alliance Founding Chairman Ender Xu, Golden Finance CEO An Xinxin, Director of Distributed Economic Management Office Chen Caigen and many other authoritative experts in blockchain fields, as well as more than 500 top investors, more than 3000 industry elites, and hundreds of media will gather in Jakarta to further discuss the development trend of blockchain technology, industry application scenarios, the latest policy and investment strategy as well as the blockchain ideology behind the technology, etc. Aims to promote in-depth exchanges among leaders in various fields, share resources, and collaborate on the ecological development of the blockchain industry chain. Three aspects of leading the discussion on blockchain frontier As a subversive technology, blockchain is receiving a wide range of attention from underlying architecture development to application in each sector, from national strategy to corporate practice. In the fast-growing blockchain technology, the application execution is especially important. During the two-day summit, dozens of in-depth keynote speeches and panel discussion will explore the development trend and application prospects of blockchain technology, providing enterprises, industries, and governments with cutting-edge thinking and innovative solutions for economic transformation. Aspect 1: Digital economy to promote Indonesia's economic development Earlier, UN Assistant Secretary-General Xu Haoliang said: "We believe that blockchain is a technology that can have a huge impact on developing countries in many ways." The United Nations Development Programme has also used blockchain technology to help improve the lives of people in developing countries all over the world, blockchain has a great potential for achieving sustainable development goals in terms of aid, immigration, cross-border payments, and energy efficiency. In the past two years, there is a continuous growth of digital innovation as well as the competition of local companies in the field of digital transformation where several initiatives are launched. Innovation accelerators such as cloud, data, artificial intelligence, blockchain, and IoT are becoming the key drivers of diversified innovation for Indonesian companies. Among them, blockchain technology has contributed greatly to Indonesia's economic growth in finance, entertainment, agriculture, tourism, transportation, and governing management. Aspect 2: Distributed Business Leads the Digital Economy Era The new revolution of business model is closely related to the development of distributed technology. The goal is to enable suppliers and intermediate platform providers in commercial activities to fully decentralize their production, management, operation, and service. Distributed business, a protocol based on the underlying technology of the blockchain and the concept of the tokenomy are leading the rapid development of the digital economy. Distributed business as a new business model, their biggest difference from the franchise business model and sharing business model is that distributed business can achieve more thorough full decentralization and monopoly. For Indonesia, their 100,000 small and medium-sized enterprises can truly become the main lead of the business value chain through a distributed business model, thereby stimulating economic growth, broadening employment, encouraging entrepreneurship and innovation. Aspect 3: Blockchain empowers traditional businesses Current Indonesia, whether it is a private sector or government body, has been actively exploring blockchain technology and attempt on implementing blockchain technology into agriculture, transportation, finance, tourism, and government management. In the financial sector, the Bank of Indonesia (BI) has announced their plans on launching its digital currency. Several banks led by Mandiri Bank, are also exploring the use of blockchain technology for financial trading. Apart from that, the use of blockchain technology has enabled efficient and free funds transferring, and the inward remittance in Indonesia has also increased significantly. In terms of the hospitality industry, blockchain technology could have a major role in the area of transforming the vacant property management right. This is to provide a reliable, transparent and measurable collaborative scheme,  as well as efficiently use of the vacant property management right to achieve high income, high-efficiency, and mutually profitable collaboration. With over 17,000 islands, Indonesia is one of the largest island nations in the world follows by a clustered population. Looking into this, the efficiency of managing traffic data information through traditional method is unable to meet the requirements of its government. On the other hand, the use of blockchain will effectively reduce the cost of data loss incidents and data corruption, enhances the link between parties involved in traffic management, which help to increase its efficiency and credibility, making it possible for pre-control. On the other hand, blockchain technology is also used in the field of logistics and shipping, providing an effective logistics management in terms of time and cost-effectiveness by instantly updating the exact location of the goods in transit. The world is speeding up following the blockchain era. The blockchain technology innovation and commercial application are driving the industry to change, and it also profoundly affects the upgrading and value innovation of all walks of life. With the stable economic growth of Southeast Asia represented by Indonesia and the dual advantages of demographic dividend and market potential, the strategic layout of the Southeast Asian blockchain innovation is imperative. The grand scale and superb standard of the summit will not only further stimulate the rapid growth of the digital economy in Indonesia but also will have far-reaching significance and influence on the development of blockchain innovation in Southeast Asia. We are delighted to welcome you to the 2019 Global Blockchain Investment Summit (GBIS) which will be held from 29-30 July at the outstanding Pacific Place in Jakarta, Indonesia to witness the beginning of a new era. Purchase a ticket here: https://www.eventbrite.com/e/global-blockchain-investment-summit-tickets-65023625414 The post The Global Blockchain Investment Summit (GBIS) is about to happen in Indonesia. Explore the transformation of Indonesia's digital economy. appeared first on NullTX.
Union Bank of the Philippines recently became the first Philippine bank to successfully pilot blockchain-based remittance from Singapore to the Philippines. This was done in partnership with OCBC Bank, Singapore, using the Adhara liquidity management and international payments platform. Amid a continued push for financial inclusion for all Filipinos as aligned with the Philippine government's mandate, UnionBank on June 27 used blockchain-based tokenized fiat to successfully remit from OCBC Bank in Singapore to an account holder at Cantilan Bank, a rural bank in Surigao Del Sur. This was made possible by combining the features of both the Adhara platform and UnionBank-UBX's i2i platform. According to Melchor Plabasan, Officer-In-Charge at the Technology Risk and Innovation Supervision Department of the Bangko Sentral ng Pilipinas (BSP), they anticipate greater adoption of blockchain and distributed ledger technologies given their transformative potential, particularly in reducing unnecessary points of friction in payments and remittance. Melchor Plabasan "Rest assured that the BSP will continue to support initiatives aimed at creating an enabling remittance environment for our overseas Filipinos. We look forward to exciting times ahead as we engage more meaningfully for a modern, inclusive and progressive remittance landscape," he said. Using blockchain technology for bank-to-bank cross-border remittance promotes financial inclusion, particularly in underserved areas, as customers will see significant cost savings and near real-time transfers at the touch of a button. This is because blockchain's advantage lies in it being a distributed ledger where transaction records are accurate, immutable and transparent allowing for atomic verification and subsequently, atomic settlements. Sopnendu Mohanty, Chief FinTech Officer of the Monetary Authority of Singapore, said, Sopnendu Mohanty "We started working with the financial industry in 2016 through Project Ubin to explore the potential of blockchain technology for payments. We are excited to see this potential being realized, with cross-border remittances that are now cheaper, faster, and safer through the i2i network," he said. "This project will have deep economic and social impact for rural communities. We are particularly thrilled as the Adhara team had worked on Phase 2 of Project Ubin in 2017, and has leveraged the learnings to bring this meaningful project to life," he added. For his part, UnionBank President & CEO Edwin Bautista said, Edwin Bautista "i2i, which is the blockchain platform and which made the Philippine side possible, is now managed and operated completely by UBX, the fintech subsidiary of UnionBank. Enabling this pilot is the creation and use of UnionBank's commercial bank-backed tokenized fiat called PHX, which will be officially launched very soon in the Philippines." I2i is a blockchain-based platform connecting rural banks to each other and to UnionBank. This provides rural banks, which are currently financially excluded, access to value added services which can be ported through i2i, thus enabling a banking-as-a-service platform. The i2i platform aims to bring millions of unbanked Filipinos to the financial system by connecting rural banks to the country's main financial network through blockchain technology. At present, Philippine rural banks have limited access to financial networks, and remittances from overseas can take five to seven days to be credited to a beneficiary's account. The alternative for people residing in these areas is to use non-bank remittance counters, which often require in person transactions on the sending and receiving sides, and are subject to high fees. Adhara's technology leverages tokenization of money and smart contracts on permissioned, enterprise-grade Ethereum networks to allow banks to submit, clear and settle payments in real time with dynamic FX prices, and to efficiently manage their liquidity and FX risk globally. Furthermore, at the Singapore Fintech Festival in November this year, UnionBank and OCBC will publicly demo the system with a remittance from Singapore to a Philippine rural bank via the Adhara and i2i platforms.     Featured image credit: UnionBank Facebook page The post Union Bank and OCBC Bank. First Blockchain Based Remittance from Singapore to the Philippines appeared first on Fintech Singapore.