How much energy does Bitcoin mining really use?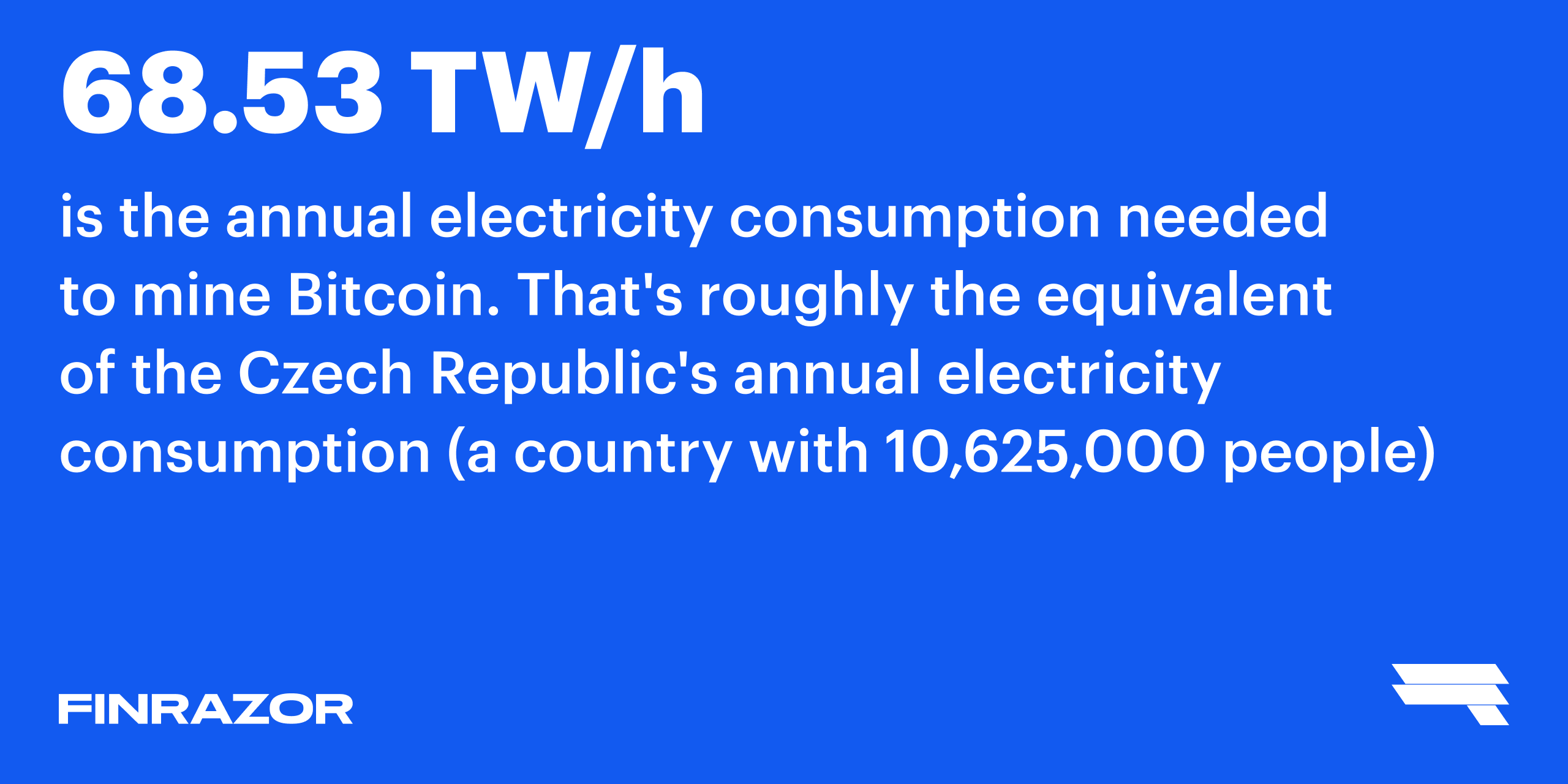 In contrast, these figures were twice lower in 2017 — 34.96 TW/h.
Related news
Twitch, the popular live streaming video platform, quietly removed the option to pay using Bitcoin [BTC] and Bitcoin Cash [BCH] from its platform. This piece of negative adoption flies in the face of a wave of crypto-adoption in several industries. Initially spotted by a member of Bitcoin's Reddit community, the concerned user pointed out that subscriptions could not be paid for via virtual currencies. StreamLabs, a broadcasting software for live stream management, also removed the option to pay with virtual currencies. According to the Reddit post, the video streaming service was facilitating crypto payments through the Bitcoin payment service, BitPay. The post added, "They removed it in the last couple of weeks as a payment method for all countries. Negative adoption strikes again unfortunately." Given below is an Imgur post detailing a user's subscription cancellation, after he paid for it using Bitcoin Cash, Source: Imgur The development was met by a wave of disapproval against Twitch, with some calling for a boycott of the streaming service. While many have speculated about the reasons behind this development, the most realistic seemed to be a lack of awareness about the cryptocurrency payment option and its low transaction volume. Some users called this lack of awareness a "vicious cycle," where companies introduce a cryptocurrency payment option quietly, without notifying the community. As transaction volume drops, the same option is then quietly removed. In May 2018, Twitch began accepting payments in cryptocurrencies. Initially, a slew of coins such as Bitcoin, Bitcoin Cash, Ethereum [ETH] and Litecoin [LTC] were accepted. The larger implications of this delisting must be noted. Twitch is a subsidiary of the e-commerce behemoth, Amazon, following the latter's acquisition of the former in 2014 for around $950 million. As of February 2018, the video streaming service had 2.2 million broadcasters with 15 million unique viewers a day, and 140 million a month. Other notable websites that removed or suspended the cryptocurrency payment option from their respective platforms recently include, Expedia, the travel booking site and Chess.com, the online chess-portal. Bitcoin's Reddit community was enraged by Twitch's quiet listing and delisting of the crypto-payment option. SQLoverride stated, "With so many social platforms shadow banning and demonetizing, the conspiracy side of me thinks maybe it was done because it is more difficult to demonetize someone using crypto." Many questioned the existence of the crypto-option itself, with anonymustanonymust asking, "Did the have Bitcoin Cash or Bitcoin (Core) on the website?" The boycott was advocated by TAPEWlRM, "Unsubbed and shut down Twitch stream. Bad call guys." The post Bitcoin [BTC] and Bitcoin Cash [BCH] no longer payment options on streaming site Twitch appeared first on AMBCrypto.
On his recent trip to Argentina, billionaire investor and Bitcoin advocate Tim Draper met personally with President Mauricio Macri. Draper presented a pretty bold idea to the Head of State. Make Bitcoin the national currency of Argentina. "I suggested that he make Bitcoin a national currency and to bring in 5G and let the market figure it out and build all the roads and everything else for him," Draper said according to es.cointelegraph. Draper thinks a rush of new startups will flood Argentina if they are crypto friendly. "That could end up being just phenomenal and globally, people will start saying I'm going to Argentina to start my business." As the blockchain movement grows so will the demand for decentralization. Draper realizes that the building of blockchain infrastructure along with killer apps is the key to money flowing into the crypto space. "It seems simple to me because all you're doing is you're flowing with the decentralization movement. And that movement turns out to be really important and all the geographic borders are gonna fall and we're gonna be one big world." Draper is known for making bold claims and suggestions, but many would see the adoption of BTC as a national currency as a mere impossibility. However, it's hard to argue with the idea that crypto friendly rules and regulations, along with the recognition of Bitcoin and other cryptocurrencies as real money will go a long way for a country's economic conditions. Startups are feverishly building the blockchain projects of tomorrow, and government clarity can only speed that process up. Fostering development is the most important thing for the entire blockchain sector. Only when great and useful applications are delivered will the space and all its tokens have real value. The countries that move early will wind up housing killer crypto startups. The post Tim Draper is Trying to Convince Argentina to Make Bitcoin A National Currency appeared first on ZyCrypto.