Raja Shafir, CEO at FarmaTrust project, shared his fresh impression after their recent ICO-campaign and highlighted concepts important for the ICO and blockchain industry at large. Enjoy:
FarmaTrust is a London-based project, which is aimed to protect people from counterfeit medicines, applying blockchain and AI. Raja Shafir the FarmaTrust CEO and Finrazor discussed some issues related to such a special market and the ICO industry in general.
ICO features and milestones
— So, first, my congrats: you have reached your fundraising goal, and the result is exactly what you were expected. It shows that your plan was alright.
But if we take a closer look at the roadmap of any product, it is notable that fundraising is a major milestone, but not the only one one. This may rather be a beginning of a new challenge and a new chapter for the product team, from a roadmap's perspective.
What is a fundraising process, especially in terms of an ICO, both for a product and its investors?
Funds are always important because this allows you to do the complete objectives you had in terms what you did — as you actually said. I'm from the traditional financing industry where you get venture capital, [and I can tell a lot about investment processes]. As you build your product, you can raise more and more money [eventually], with investors [watching] the progress. With ICO, however, it is a tendency to raise all the money in one goal.
From my perspectives, if you're an ICO-investor, it is very important to do your own due diligence: review not only the team, but also the product and addressable market.
Many people at ICO market tend to look for the endorsement from influencers, product consultants — all these guys on YouTube. But there have been some scandals. Some of these guys just go through the website (which anybody could have built) — and judge superficially. Yet, some just website-research is not enough. If I happen to be looking for additional information, I will need somebody to take me through the website properly [and to help me see behind the lines], somebody who understands the market people are trying to address, and also understands the team-in-question dynamics.
Soft and hard cap issue
For me, as a traditional kind-of-management person from traditional climates backgrounds, the soft/hard cap is only important as far as the soft cap is the minimum that you need to be able to do your product, and the hard cap is the additional amounts that you can use for marketing sources or accelerating the developing process.
I think, in the ICO everyone looks at the hard cap as something which is more of the psychological thing, to give people have a confidence in the project. For me, what is more important, is the soft cap than the hard cap.
Investors are different
– When you involve venture investors, they differ so much from those when you are raising ICO. How does it affect a product in each case?
[We should take into account the project's plans for the future at this point. Generally, there are two types of them: long- and short-term products. I can speak on the first one.]
A project like ours is not a quick flip kind of project. Ours is more a medium to long-term project. Our investors, a lot of them, tend to be the institutional side, and we didn't really have a lot of hype for the kind of individual investor. This seems reasonable since our project is more of a business to business product, although naturally the consumer does get a free app as well to check the authenticity of the medicines.
Mainly, I think you have to look at what your project needs. If you have short-term plans, [it is one type of project which requires a lot of hype; if you want longevity, then you need investors who have faith in the product and are in it for the long term.
When Facebook listed, they went down straight away. If you kept the Facebook shares for 2-3 years, you are rewarded now. Amazon, as you know, suffered badly during the dot com crash, but 9-10 years later its the most valuable stock.
Apple. Same story.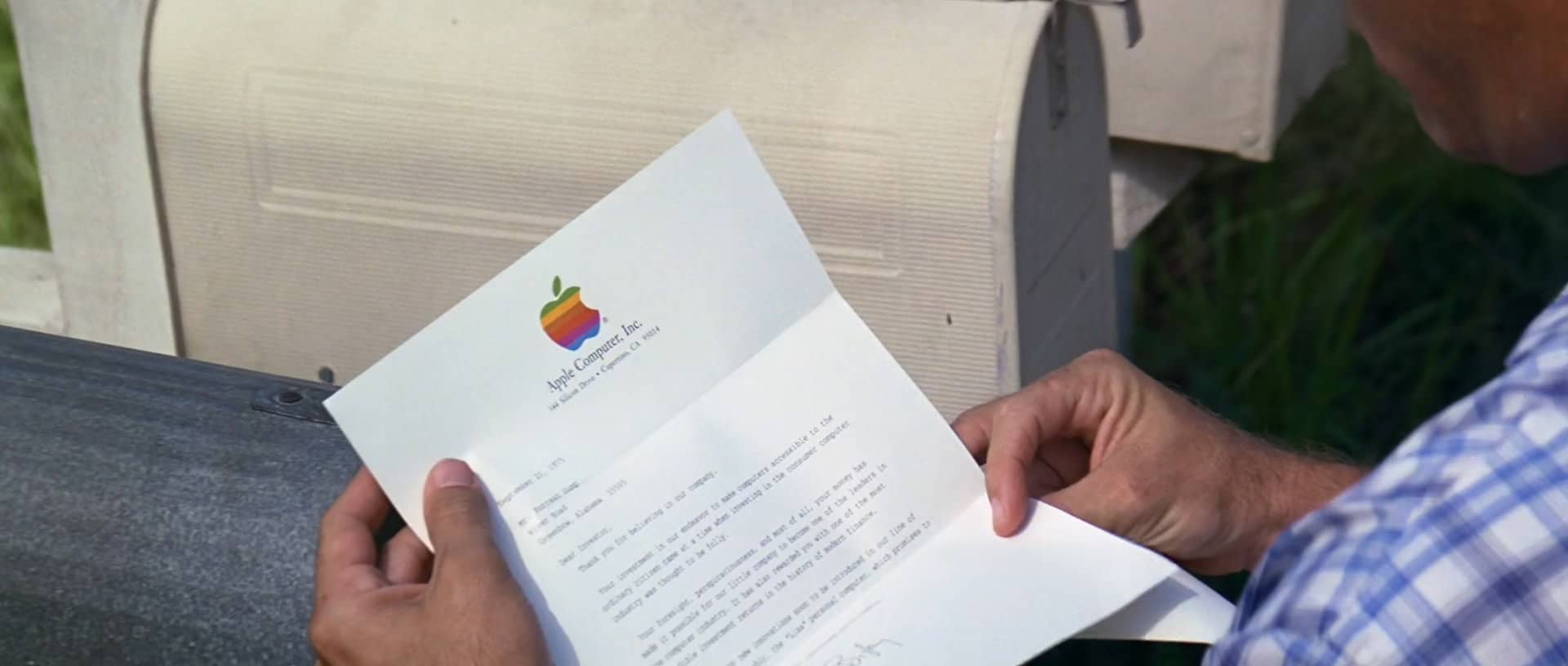 Tokenomics and long- vs. short-term products
Each token is different, serving different purposes and with different characteristics.
As a rule, it solves some particular product-related issue, and if you look at genuine projects, then you will see their tokens' genuine value.
Again, investors' expectations depend on their primary interest and goals. Some people enjoy trading, so they will take their decisions from this perspective. (About trading, this is something I'm a bit curious about, but it is not something that I kind of have patience and time for because, of course, you're running a business. Sometimes you enjoy watching taking prices going up and down). Although some enjoy the excitement of trading, the issue with tokens is that some are completely disconnected from the business itself (e.g. Ripple at the moment). This is not the case with the FarmaTrust project, our token is specifically designed to be used for the tracking and data services that we will be providing to our clients.
I believe, a particular project like our's has long-term value. As long as investors hold tokens for a long-term, I'd like to think we're more like an Amazon or an Apple. Currently we have had unfortunate experiences with the savage bear market in the crypto market but we believe this is an immediate issue rather than a long-term one. We are not a quick flip project, which may not be around in the medium term. We are more a business-to-business offering: our clients tend to be governments regulators, pharmaceutical companies rather than individual clients. We're more like an IBM, providing services to other businesses. If we take Amazon analogy, we're more like Amazon web services than Amazon selling books.
Markets and their attitude
— What is more difficult to work with: governmental bodies or private companies?
They have different mindsets, [yet, in practice this is not a crucial criteria].
Government has a lot of strong processes, they want to make sure they spending their money properly. There is a lot of oversight from governmental bodies, so they tend to be a little bit slower in making their decisions.
Commercial companies can find a new way quickly. But big companies (in our case — pharmaceutical), who have billions of dollar in revenue, actually can be as slow as government, because of their size and the number of people that need to be involved.
It depends on the size of the company rather than whether it is government-related or not.
— Projects like yours usually get a plenty of institutions involved, and are presented in different markets. Which entity is the most challenging to interact with?
What we seem to have understood about our market — is the variety of different reactions to a product.
As an example. We're the only company now working simultaneously in the emerging market as well as the developed market offering the same product. We can work as well in Sudan (an emerging market example), as well as in Germany (developed one). [So, the context is different]. What we found in the Asian market is the government taking much more active steps to use our services. What we found, in the developed market, private companies are taking much more interest in our product. Different markets seem to have different reactions.
We already signed up the Mongolian government: the officials will be here in London to visit our office and some of people here in England next month. We're also talking to some companies in Thailand and some European companies, which we have not announced yet. (We will announce major partnerships as we are permitted to do so.)
Regulation
— There is an opinion that some wise regulation could be and will be beneficial for the industry.
Personally, I don't understand why people fear regulation. Some people may even say the idea of regulation in ICO is too much. Too bureaucratic, too expensive, it doesn't allow smaller companies to raise a cash.
Other may say, 'actually, we do need regulation, but it will slow everything down.' I disagree, as long as we have a happy medium in terms of regulation that protects customers worldwide because ICO is a worldwide market. China, for example, has banned ICOs, but the biggest investors they seem to come from China.
I fear over-regulation, which doesn't leave any freedom and depresses commercial activity. There is a feeling amongst many people that regulation is there to prevent people from risk taking and benefitting rather than to prevent scam or corrupt behaviour.
A little bit of regulation, proper efficient regulation, is a beneficial thing. I don't think people should be afraid of regulation. Remember, around 80% of tokens today will not be around in several months. Let alone lots of well-known scams.
I don't think regulation is such a bad thing.
About us, we're as much regulated, as we can be. The Financial Conduct Authority doesn't actually regulate ICOs or blockchain companies here in the UK. But we followed the same rules and we got an external company to make as close as to regulated as you can be.
— If you fit your whole experience about ICO campaign, what it'll be?
Highly-stressful [laughing]!
It's not easy. You have to build a community, avoid a lot of scams out there, you have to be very careful. You have to be very fast, because trends change.
The last weeks has been a disaster in cryptocurrency markets. Especially for Ethereum, the prices just crashed down to ~200$ [then a small climb-up, than crash again]. It's a very fast moving market, it's 24-hours a day because everybody is involved everywhere worldwide. If you don't have the right support, people won't understand what you're up to, and it'll cost you a lot of money.
Community: its importance and diversity
— A community is important. What is the hardest part of being in a product which has something to do with community?
I think the community is a little bit like the general population. [To perform good, you need is to be clear and accessible.]
Different people have different kinds of ways of getting involved. Some people like to make deep research, some people just pop in and want to make a quick profit and then move on.
We are lucky that rest of our community trying to understand our product and how tokens work, they understand the market we are trying to address. Fakes products market is worth 200 billion dollars a year. A million people die every year because of fake medicines. We set up very clearly what the market is, what the problems are, what our product actually solved. A lot of our community understand the White Paper. But when we were doing the main ICO, we occasionally found people just popping in and asking the same questions again and again, 'what is the hard cap, what is the soft cap?'
Community management is very important. We manage to get the support especially due to the fact that our community manager actually believes in our project very well, she sometimes stays awake all night. She was from the beginning and works very hard. And I myself get involved as well, it's cool to be in a community groups when people have question for me directly.
— What is the most frequent question concerning your product?
At the beginning, when we started talking about blockchain, there was only one point: how is it different to bitcoin or all of the cryptocurrency. So, a lot of people didn't understand the difference between blockchain and cryptocurrencies.
Yet, I've noticed that more and more people understand the difference now. Bitcoin is the product of a blockchain. It's becoming more widely understood.
The biggest issues we have is that they think we're a mere cryptocurrency, when we're service provider which uses blockchain.
When it comes to utility tokens, it's the next level of misunderstanding.
It can be complicated because different countries have different rules. Even within the United States, they have a different view on it, compared to Federal government. So, it's confusing, and it [slows the industry down]. In a time, probably, quite quickly, we'll have a standard kind of rules and issues resolved.
Instead of a conclusion
— I guess, we have discussed pretty much things, and maybe there is one good question to sum up everything. What'd your advice, you and your team at the beginning of 2016, at the very beginning of the project, if you could use the time machine?
I think I would have done ICO before the summer of 2017 [laughing].
— I mean, at the very, very beginning before the whole start of your product (it was on May of the '16 year.) And if you could use a machine and get back then, what would your advise yourself?
I think we are still quite surprised by what has happened. It has happened very quickly, we're quite flattered that a lot of people believe in what we're doing. It came from just a small idea to a reality. We had a lot of faith in this project when we started, and our community is very committed to our project as well. The passion we have for doing this also has been transported to everyone who is participating in ICO.
We did probably underestimate how exhausting it was going to be, it's been quite a tiring process, but as long as you have the passion, as long as you have the enthusiasm. You know, you meet a lot of great people in the space from all over the world. I think this kind of process I have enjoyed doing.