Finrazor together with ICORating conducted researches and checked the correlation between OTC and mentions of certain words and the originality of the news
Finrazor collects data from different areas of the crypto industry, and, in particular, monitors news resources. Earlier, we have provided information on NIS and Trending, and, now, for the first time, we have used the collected data for statistics.
We collected the data for October and analyzed it with the help of ICORating analysts.
Specifically, we checked the correlation between OTC and mentions of certain words and the originality of the news. These are dry figures, we do not draw conclusions, but simply look at the statistics and offer readers to use it for themselves.
Correlation
Finrazor analyzes mentions of industry influencers, technologies, coin tickers and keywords. We applied rate charts and charts of some words upon OTC USDT and BTC.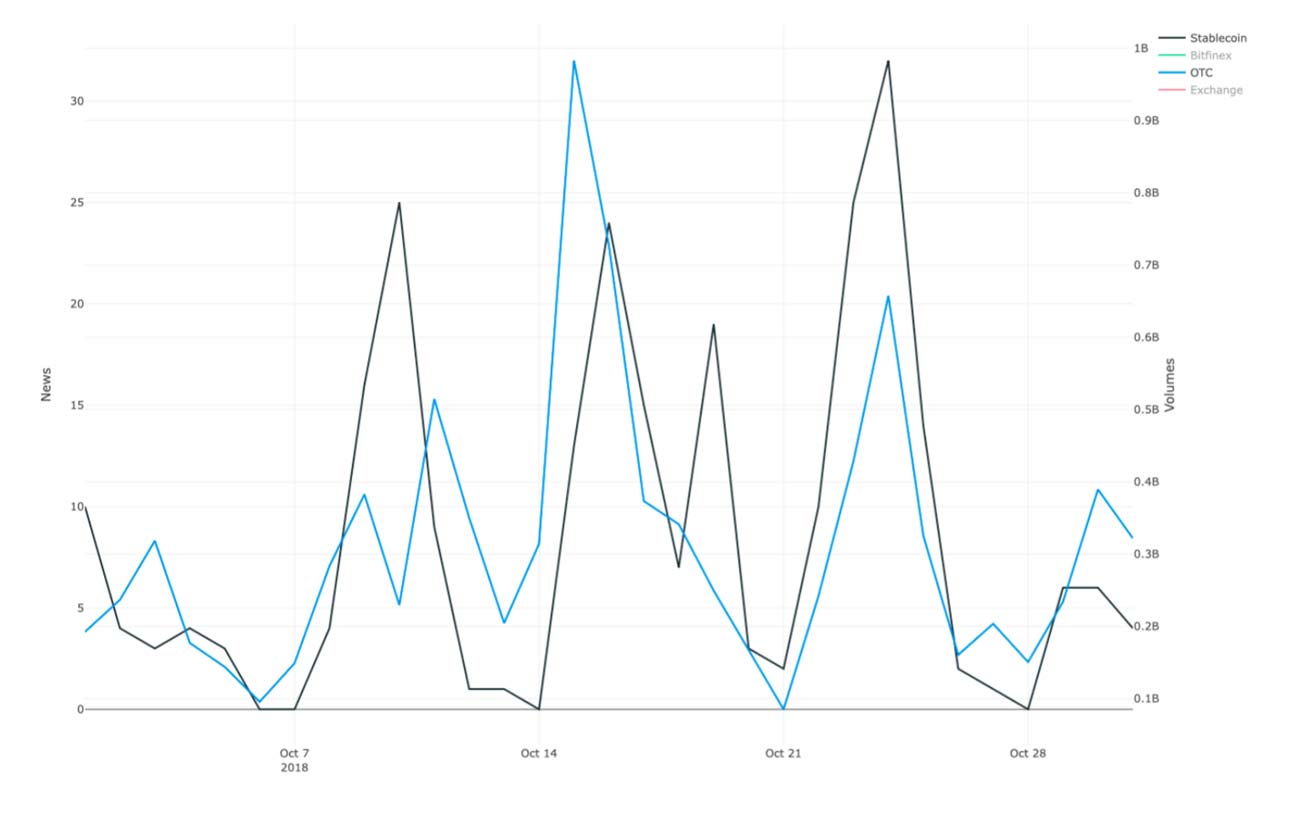 There was a similar trend in the news with the topic 'Stablecoin' and the volume of OTC USDT during October. The same principle was used to analyze mentions of similar topics, such as 'Bullish', 'Bitfinex' and 'Bitcoin price'.
Have a look at other examples in the report 'The volume of OTC USDT and BTC and their correlation with news mentions'.
The originality of news
Finrazor analyzes 184 media sources in real time, including crypto resources and resources where crypto is one of the media sections. We have analyzed the frequency of publications, their total volume and originality (the methodology is always available here).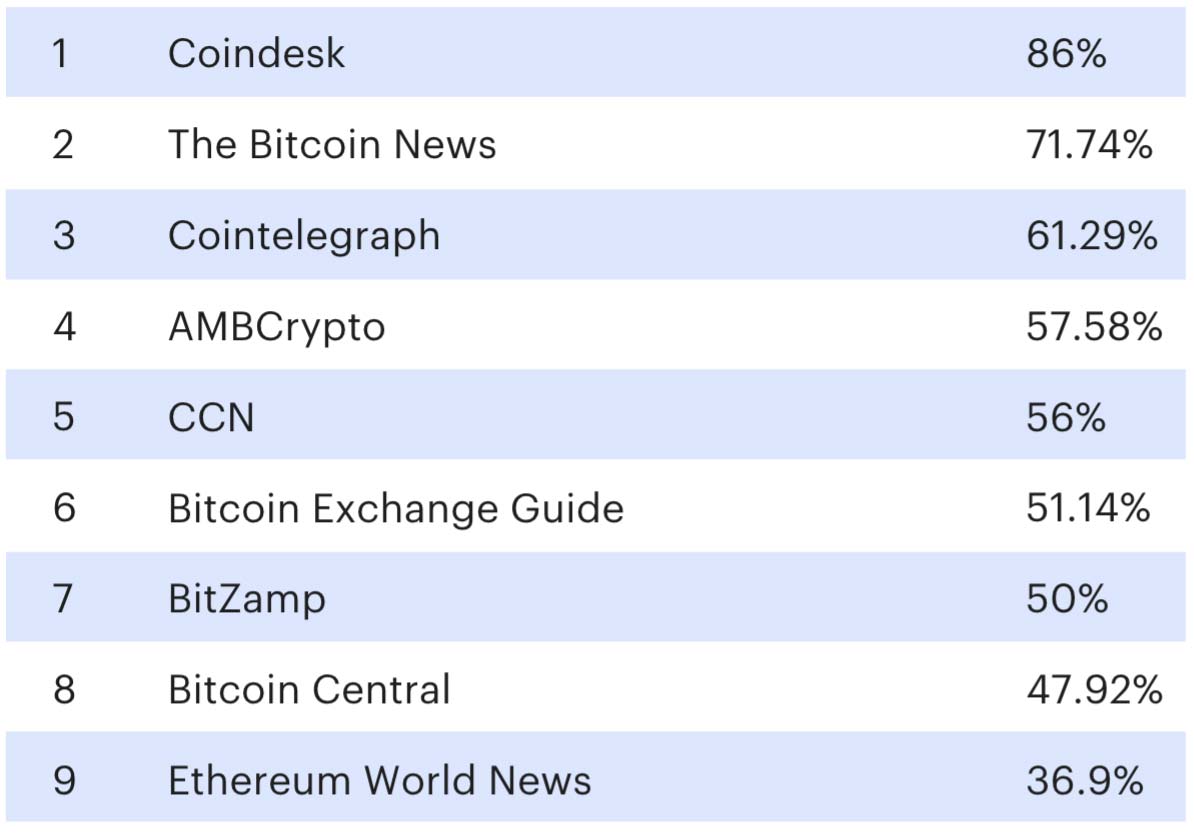 Bitcoin Exchange Guide turned out to be the most productive resource with 2,536 news stories per month. Hackernoon, Hacked, CoinDesk — are top resources by the originality of materials. Based on the data for October, we have identified the likelihood of significant news from particular media will appear earlier than other news sources. The main newsmakers, with the exception of the topic-based Reddit threads, are Coindesk, The Bitcoin News and Cointelegraph.
The full report 'Media Activity Analysis' is here.
We would welcome partial or complete quoting of this material with reference to the source.