Bitmain Technologies is filing for an IPO potentially as high as $18 billion this September at a market capitalization of $40 to $50 billion.
In his yesterday's tweet, Samson Mow posted a slide from the Bitmain pre-IPO investor deck: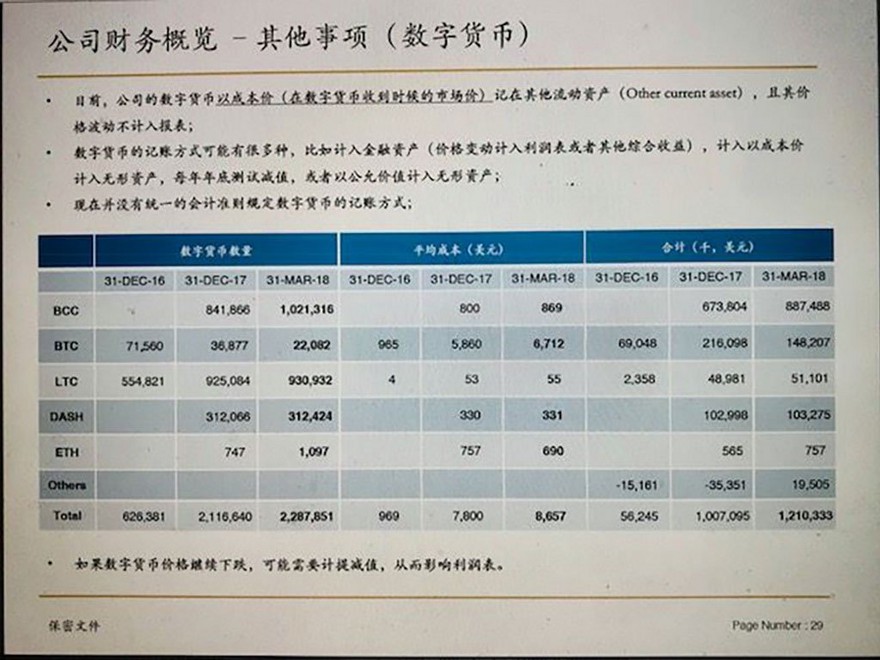 From this table we can infer that Bitmain sold out a major portion of their BTC holdings and came into possession of over a million BCH. We can assume that some of those BCH were mined, as Bitmain owns Antpool and BTC.com, two of the biggest mining pools.
People speculate that Bitmain has been decreasing their BTC holdings and accumulating BCH because:
After adopting off-chain solutions such as Lightning Network, Bitcoin will shift its focus from mining, which is the main source of income for Bitmain, an ASIC manufacturer and an owner of multiple mining pools;
And the Bitcoin Cash is an easier market to manipulate.
Bitcoin Cash, however, did not see recognition from the crypto community, and the BCH/USD price has been steadily falling. Now the price of one BCH is half of what it cost in March. Bitmain is suffering big losses and they cannot even sell their BCH, as the market is not as liquid as that of BTC. Trying to get rid of a million BCH increases the supply, but without any demand for it, Bitcoin Cash is only predicted to plummet.
Trying to compensate losses, Bitmain decided to go public and hold an IPO.