In light of the upcoming BCH hardfork, the research arm of BitMEX announced the launch of its sponsored ForkMonitor.info
According to BitMEX blog post, Fork Monitor is valuable in identifying unintended consensus bugs during soft or hardforks. Sjors Provoost, a physicist who became a software developer, helped in the development of Fork Monitor.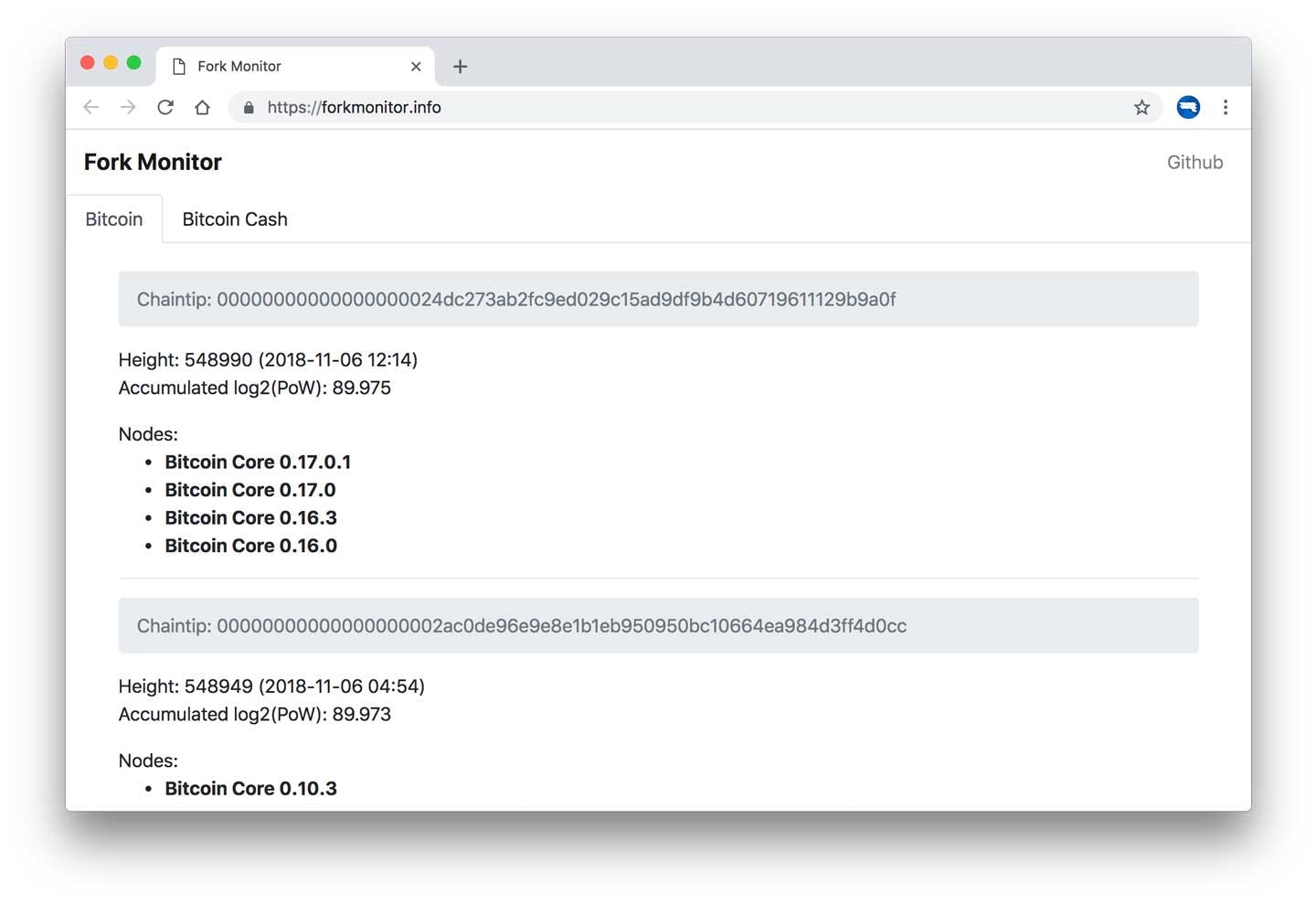 13 Bitcoin Nodes Watched by the Site
Fork Monitor zooms in on watching Bitcoin Cash, especially during its 15 November hardfork. The Bitcoin split is running 8 nodes in contrast to BTC's 5 nodes.
BCH nodes being watched are Bitcoin ABC 0.18.2, Bitcoin ABC 0.18.0, Bitcoin ABC 0.17.2, Bitcoin ABC 0.16.2, Bitcoin ABC 0.14.6, Bitcoin SV 1.0.1, BUCash 1.5.0, and BUCash 1.3.0.1.
BTC nodes are Bitcoin Core 0.17.0.1, Bitcoin Core 0.17.0, Bitcoin Core 0.16.3, Bitcoin Core 0.16.0, and Bitcoin Core 0.10.3.
Craig Wright, who became infamous after alleging he is Satoshi Nakamoto, is mentioned by BitMEX in the Twitter thread where Fork Monitor was announced, as Bitcoin Magazine reports:
Who is Craig Wright in the Cryptoverse?
A usual description of Wright says is an Australian, a businessman and a computer scientist. But who he is gets more complicated in the sphere of Bitcoin and cryptocurrencies.
In 2016, Gizmodo published a story where Wright claimed he is Satoshi Nakamoto. Since then there has been a series of discussions on whether this is true or just a hoax. In August, Wright had an elaborate war of words with Vitalik Buterin on Twitter. Bitcoin Exchange Guide tried to get them to debate livestream, but Wright turned down the proposal.